From a Director of Human Resources
Thank you, Megan Baca, for helping me find a job during a very stressful time in my life. You made looking for a job easy after 11 years of employment. Warner Search Group and Megan walked me through the recruiting process step-by-step and prepped me along the way. As an HR professional, I will certainly turn to Warner Search Group for any company recruiting needs.
T.H. 01/17/2018
From a Clinical Consultant
Jim and his team were very attentive during every step of the interview process. I was kept informed and up to date. Each question I asked was answered immediately. Personal conversations prior to each step helped to prepare me and build confidence. This is a wonderful group who stand behind their word.
E.L. 11/21/2017
From a Business Development Director
Valerie Brannen/Warner Search Group was extremely helpful to me throughout the selection and hiring process. I wasn't planning on using an executive search firm when I was contacted by Valerie about a position at her client's company. Valerie did an outstanding job communicating the opportunity, the client company's vision and goals, and how my skills and background would fit with the client company's needs. She kept in constant communication with me throughout the entre process. It was an extremely positive experience for me and I am very happy with every aspect of their search and placement process.
C.K. 11/16/2017
From a Regional Sales Manager
I wanted to thank Valerie Brannen and the Warner Search Group for our most recent search for a sales rep in Southern California. To the date from when we began the search, we had someone on-board in 30 days. Valerie and her team were on it! Other recruiters stated that they were contacting candidates that the Warner Search Group had already contacted. Hats off and thanks for a great placement.
K.G. 11/14/2017
From a Respiratory Territory Sales Representative
Thank you, Jim! You guys absolutely exceeded my expectations! Greg was there every step of the way guiding me through interview after interview with helpful tips and word documents to make sure I was as prepared as possible and the best me I could be! I would not have found this job nor have been as successful with the interviews if it wasn't for your company. Thank you so very much for all the help as I am so grateful for you guys! Keep up the great work!!!
J.H. 11/09/2017
From an Ophthalmic Account Executive
Valerie couldn't have been better at her job. From initial contact through prepping for the interview to following up after every step of the interview process I felt like she had my back at every turn. We even experienced a calendar mix up causing me to be 90 minutes late for interviews Round 2 and she smoothed it out while I was driving like a lunatic to make up for lost time.
I would definitely recommend the whole team at Warner Search to anyone entering the job hunt.
D.N. 10/26/2017
From a Director of Sales
The Warner Search Group has screened, prepped, and ultimately helped identify several candidates that turned into our employees. The team has taken quite a bit of the pain and workload off hiring managers during the interview process. They are easy to work with, and are my first call when the company expands, or is in need of a replacement position.
M.T. 10/24/2017
Happy Birthday to Sara Palmer. This is her 7th Birthday here at Warner Search Group. Surprise!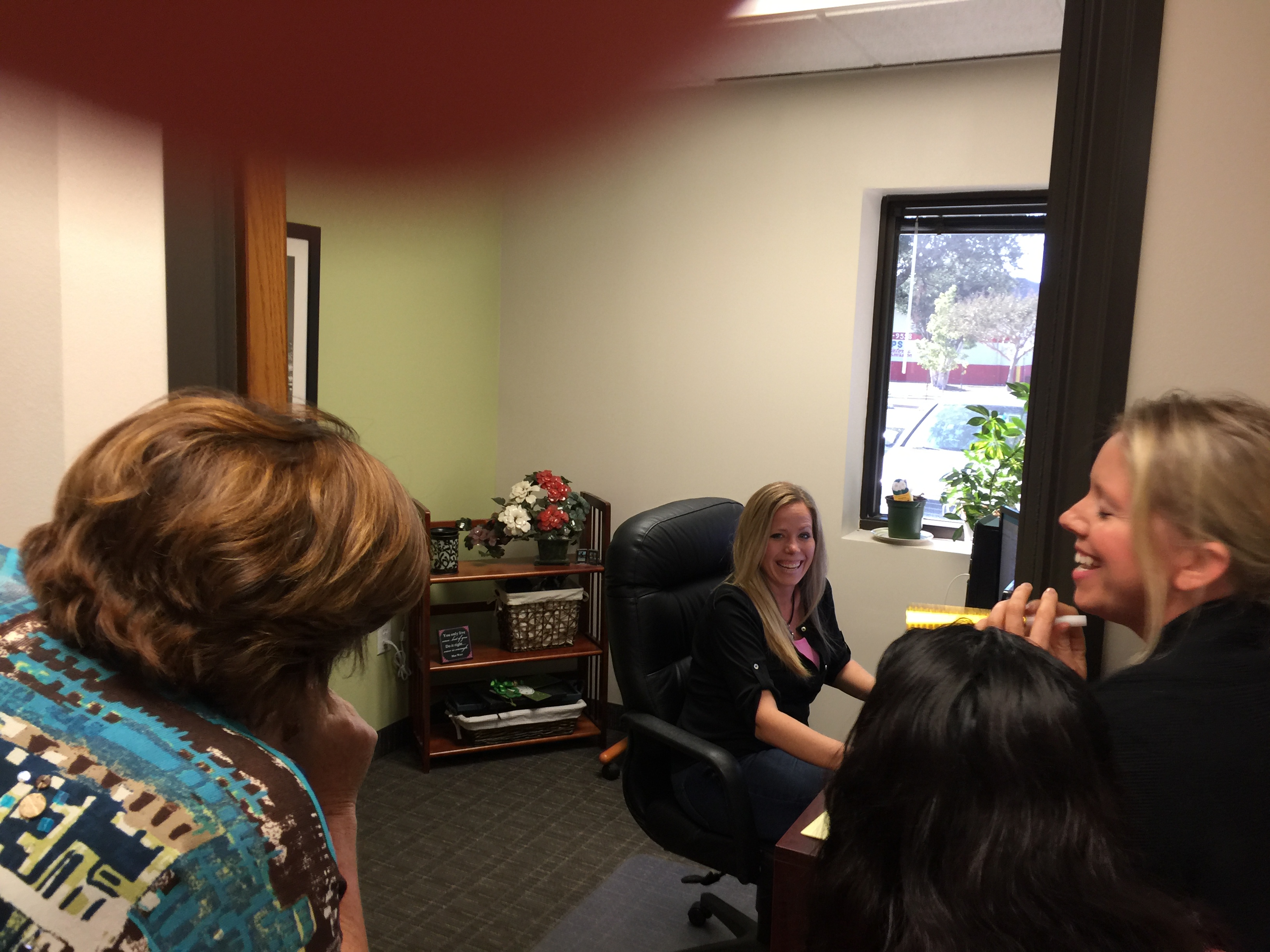 Warner Search Group Wishes Our Own Sarah Fleetwood a Very Happy Birthday!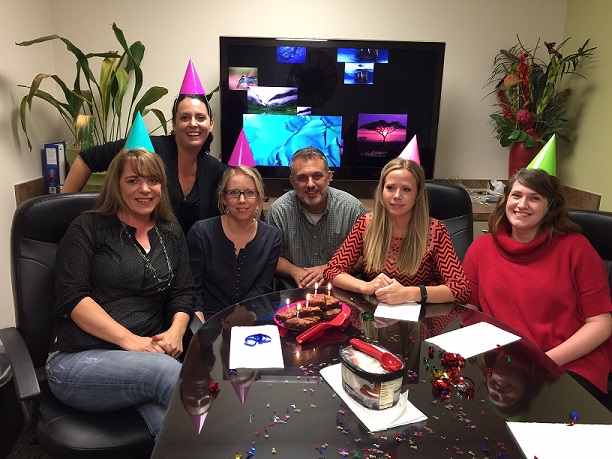 From a Respiratory Sales Manager
Many thanks to Greg Goin and Warner Search Group! At a time where it can be very frustrating, Greg was extremely helpful in helping me prepare for each stage in the interview process. Greg was also able to find a great match after I explained exactly what I was looking for in a company. I highly recommend Warner Search Group for any sales recruiting needs.
M.T. 09/27/2017
From a Medical Device Territory Manager
It is with pleasure that I recommend Warner Search Group. From start to finish, Valerie made the recruitment process easy. Constant communication and coaching through a very organized campaign. Changing jobs can be a difficult and is rarely fun but having a professional in your corner helping you along the way is great! They even put me on speaker phone and everyone at WSG congratulated me for accepting a new position! So Great.
Thank you, Valerie, and everyone at Warner Search Group
B.K. 09/27/2017
From an Associate Respiratory Sales Rep
Greg Goin and Warner Search Group was a great experience from start to finish. Greg was extremely detailed in ever aspect of the interview process, which set me up for success. I would highly recommend working with Greg and Warner Search Group to any company in need of hiring, or anyone in the job searching market.
J.R. 09/05/2017
From a Medical Territory Manager
Thank you, Valerie! And to be honest with you, you and your team have been the most "put together" recruiting team I have worked with, which says a lot. You have helped me prepare and have been extremely knowledgeable in each step of the way.
M.D. 08/22/2017
From an Oncology Account Executive
I have been in the Pharmaceutical/Biotech industry for seventeen plus years. During this time, I have experienced the ups and downs our industry has faced and continues to face. The days of longevity with any organization and or company are becoming more and more obsolete.
While embarking on a new opportunity, I have had the pleasure of working with Gregory Goin at Warner Search Group. Greg was very knowledgeable, communicative and supportive throughout the whole process. Not only did he bring value to me, he was very personable as well. I truly enjoyed working with him.
I am happy to share that I was offered the job with the tremendous assistance from Greg. I definitely recommend The Warner Group!!!
A.M. 08/14/2017
From a Registered Nurse
I recently had the pleasure of working with James Warner at Warner Search Group. I am a seasoned RN and have worked in and out of the medical device industry for the past 20 years. Along the way, I have come across a number of medical recruiters. My interaction with James was by far the most pleasant exchange with a medical recruiter that I have ever experienced. James initially contacted me about an opportunity that he felt suited my background. He was engaging, thorough regarding details of the position, and very generous with his time. Beyond our initial contact, he very efficiently coordinated my first interview and then a second. Along the way, he was spot on in communicating with me from interview preparation to follow-up post interviews. I received an amazing job offer that James helped negotiate. James and his team were genuinely pleased for fulfilling the needs of the hiring company as well as for aligning me with an excellent career opportunity. Thank you, James and team. I most highly recommend Warner Search Group!!
J.L. 07/05/2017
From a Career Med Device Sales Rep
Being in the Medical Device industry for 20 years, the recent changes and consolidation from companies has made life uneasy for career sales professionals. Gone are the days when you can find a company that has the stability to last the lifetime of a career. With that being said, I have used recruiters several times including Warner Search Group. In both instances, Valerie, Jim and Emily worked with me and their communication and guidance were excellent. One of the biggest challenges in finding a new job is getting in contact with recruiters after responding to a particular job posting. The people at Warner are very receptive and available. Rarely did I have to call more than once and I was always able to get feedback regardless of the outcome of each interview. Warner provided me with very good feedback and constructive criticism both with my resume and with my interviews. I strongly encourage any career sales professional to use their services and couldn't have been happier with the results they helped me achieve.
M.W. 06/15/2017
From an O.R. Account Executive
I cannot say enough about the level of engagement I experienced from Valerie Brannen at Warner Search Group. From the first conversation on, Valerie was so helpful and supportive. She always answered emails and phone calls almost immediately. She gave me insight into the personalities of those I was interviewing with and followed up after each step and again before the next step. I have never felt better prepared or more confident as I went through the hiring process than I did with Valerie's guidance and support. I have been in this field for 20 years and have worked with many recruiters from both sides of the hiring process and I have to say, Valerie and her colleagues at Warner Search Group are unmatched, in my opinion!
A.D. 06/02/2017
Happy Anniversary Greg!
Congratulations for being a part of the Warner Search Group team for 6 years! Thank you for being a valuable team member and thank you for letting your daughters join us in celebrating!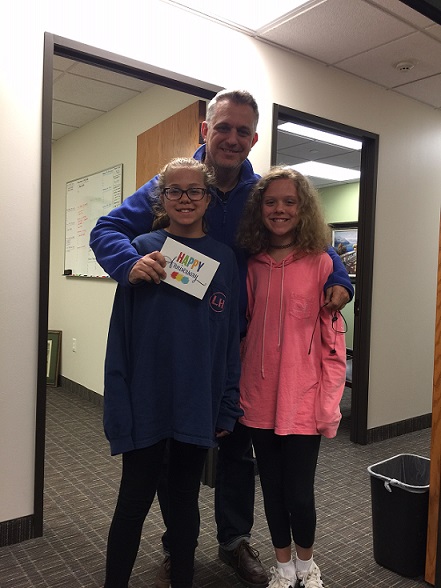 From a Clinical Educator
As a healthcare provider for nearly 30 years, I began to explore new and different career opportunities within the industry. I was fortunate to find a job posted by Warner Search Group. My interest was immediately sparked as I felt I had the skill and experience to be successful in this particular job. I had not considered working with a recruiter, but submitted my CV and continued on with my independent career search. I was quite surprised to receive a call from Valerie Brannen shortly after my inquiry. Val was professional, enthusiastic and within a few minutes of dialogue, demonstrated a thorough grasp of my background.
I found out a few days later that a candidate was at company headquarters for a final interview and would most likely get the job. I was disappointed, but Val assured me she would keep my CV front and center as other opportunities became available. She kept her word and called me back to let me know the job was still open and she would diligently and aggressively present me to the company.
The end (or the beginning?!) of the story is that I am now working in what seems like the perfect job for me. Val was my cheerleader and encourager from the first moment we spoke. She kept her commitments, coached me through phone interviews and ultimately the final interview at headquarters. She provided me with tools to enhance my interview skills and kept in touch with me before and after every encounter I had with the company. Val was an absolute pleasure to work with throughout this process. Once the offer was finalized, the entire office staff got on a call with me to cheer and shout and shake cowbells as congratulations for a successful job search.
I highly recommend Warner Search Group, the recruiters and support team, but most especially my "new pal Val"!
A.S. 05/25/2017
From a Regional Sales Manager
I would like to thank Phillip and the Warner Search Group team on their professional approach to executive placement. Phillip found me on LinkedIn and felt my experience would fit nicely with his client and I must say he was right. From the first telephone interview with Phillip to the continued interview process with his client, Phillip stayed with the process for two months until the offer letter was accepted. He even went so far as to assist in the negotiation of the compensation plan following our agreement for acceptance. I would recommend this team of professionals for anyone looking to make a move in the medical industry. Thank you, team Warner, for all your support.
G.B. 05/24/2017
Happy Anniversary Sara Palmer!!!
Congratulations for being a part of the Warner Search Group team for 8 years! We all appreciate your hard work and your positive attitude and we look forward to many more years with you!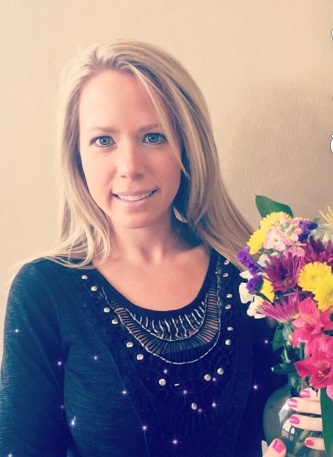 From a Clinical Consultant
Thank you so much! I'm super excited to join the team! I can't thank Valerie and your team enough for all their help and guidance. Job searching and working with recruiters during the process was brand new for me. I was previously recruited directly from the bedside after more than 20 years in the hospital. Needless to say, I had a lot to learn about the job market, interview process and connecting with the right people. I appreciate Valerie's professionalism, excellent follow up and all the tools she provided to assist me. Everyone was fantastic.
S.F. 04/24/2017
From a Clinical Applications Specialist
Jim, I want to thank you again for all your support and the guidance you provided me to be successful in my search for this great job opportunity that I just landed. I was very impressed with your service and the service provided by every single person in your company that I have come in contact with. The phone calls were always answered in a very friendly and professional manner, and I received the right answers to my questions and a very prompt response from you.
The information and guidance that I received from you regarding my interviews were very helpful, and increased my confidence throughout the interviewing process.
Thank you again for all your support and for celebrating this great opportunity that you assisted in. I am confident that your team will "ring the bell" for many more successful candidates.
R.A. 04/13/2017
From a Director of Sales, Critical Care
Thanks so much for the work you and your team have done. We feel the quality of the candidates has made a difficult task much easier. The quality of the candidates we feel will help our business and lead to more success for our company. Your team's attention to our needs is much appreciated.
S.G. 04/12/2017
From a Diagnostic Sales Representative
Greg Goin and Warner Search Group have more than exceeded my expectations. This was done from the first introduction all the way to the excitement of the group when I landed the position. The staff answering the phones were always extremely professional and very prompt to transfer me where I needed to go. Throughout the process, I always felt that my needs were being met. They were extremely helpful in prepping, following-up and moving the process along in a timely manner. I would absolutely refer any aspiring professional looking to advance their career, to use Warner Search Group's services!!!!
T.H. 04/11/2017
From a Medical Device Sales Representative
Your organization is truly the most professional one I have worked with and I just think the world of Mr. Goin! His genuine personality, approachable demeanor, thorough instruction and attention to detail helped me land this opportunity of a lifetime!
Thank you again; I will most certainly spread the word about you all to my fellow reps who are looking to take the next step in their careers!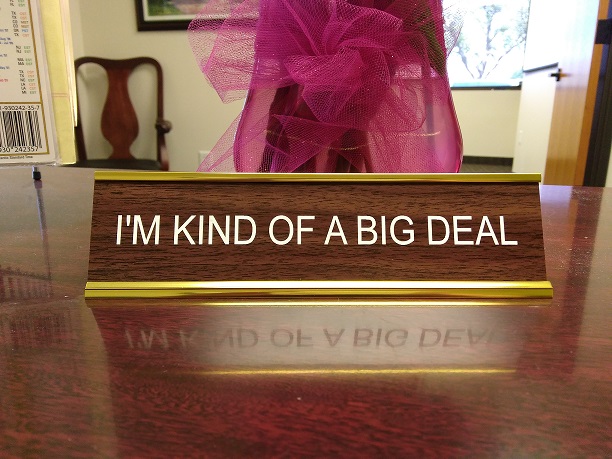 F.B. 03/23/2017
From an Account Executive
I would highly recommend Warner Search Group to any prospective client looking for employment. Valerie was very thorough throughout the whole hiring process and kept me in the loop and was easily accessible. After I landed the job the whole staff called to congratulate me on the new career and I have never seen this before with any other firm, they actually seemed to take a personal stake in me getting hired. Very good experience all the way through!
G.O. 03/23/2017
From a Corporate Senior Recruiter
I have worked with Warner for about 3 years now on multiple searches and have been very pleased with the results. Valerie Brannen and her team are extremely responsive, professional and good at finding talent! There is a true partnership based on respect. I would gladly recommend Warner to anyone in the market.
G.H. 3/21/2017
From a Distribution Sales Manager
As you are aware, the competition for positions has become quite intense so any advantage can make all the difference. Valerie was just so great to work with. I felt very confident going into the interview that I not only understood their hiring practices, the decision makers, and their criteria but that I also understood what would differentiate me from my competition. My background was not a perfect match but we were still able to exploit my area of expertise and close the deal.
You have a great team and I would not hesitate to recommend Warner Search Group to any of my friends should they find themselves searching for a position. Thank you!
M.W. 3/18/2017
From a Sales Director
Jim and the Warner Search Group team were great to work with from start to finish. I enjoyed the open discussion and the insight provided during the course of the interview process. The team went beyond my expectations, providing valuable information before my interviews and even provided guidance on a professional resignation. It's great working with professionals that get the process and share their expertise. The decision to change jobs is difficult, but the Warner Search Group team made it a lot easier.
Thanks for everything, two thumbs up!!
D.H. 03/17/2017
From a Senior HR Business Partner
Warner Search Group provides true partnership with my organization. They take the time to understand the marketplace in which we are engaged, our goals as an organization, and the culture we strive to create. The team at Warner Search Group helps us find top talent that fits with the organization's culture and drives our company's growth.
B.C. 02/24/2017
From a Clinical Applications Specialist
Over the course of my business and nursing career I have worked with multiple Search Groups and placement companies. Often, I have felt like another number, or a commodity being "traded" on the S&P! Valerie Brannen and her team with Warner Search Group are different, special. Never have I worked with a search group that was so in tune with me, my employment needs, interests and requirements. Warner provides a sincere mixture of professional, efficient yet very personal guidance.
Excellent company! Wonderful support and guidance throughout the interview and hiring process. I have already recommended them to friends and will continue to do so in the future. Bravo Warner!
L.F. 02/23/2017
From an Account Executive
Hi Valerie,
Just a quick thank you for the congratulations.
I have been involved in medical sales for many years. I have been hired through recruiters and been a hiring manager myself.
I appreciate the Warner Group and their tradition of congratulating recent placements.
Sincerely,
J.F. 02/16/2017
The Whole Warner Search Group Team Celebrating a Very Successful 2016 and Looking Forward to an Even Better 2017!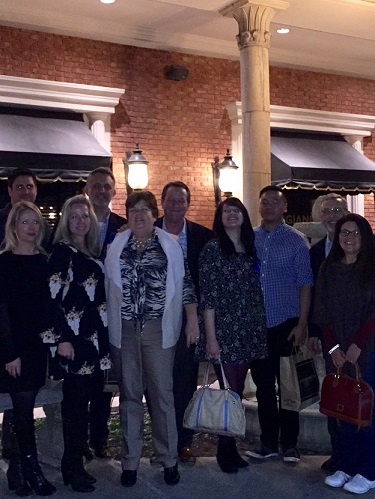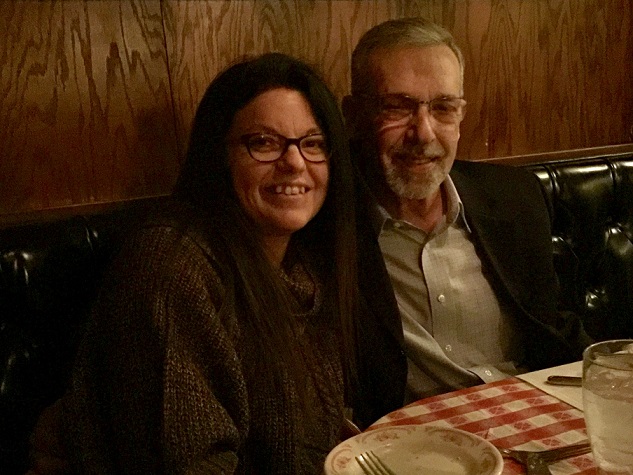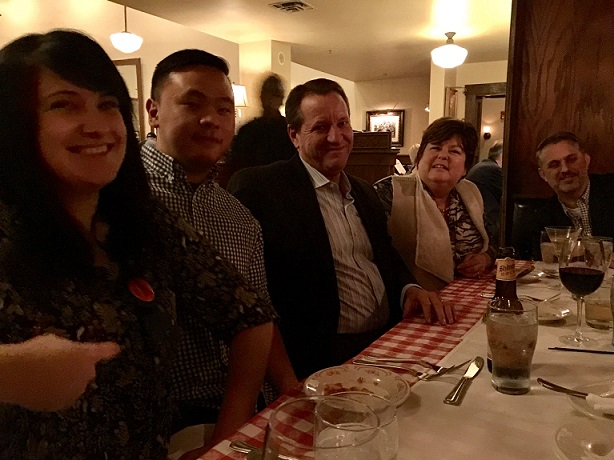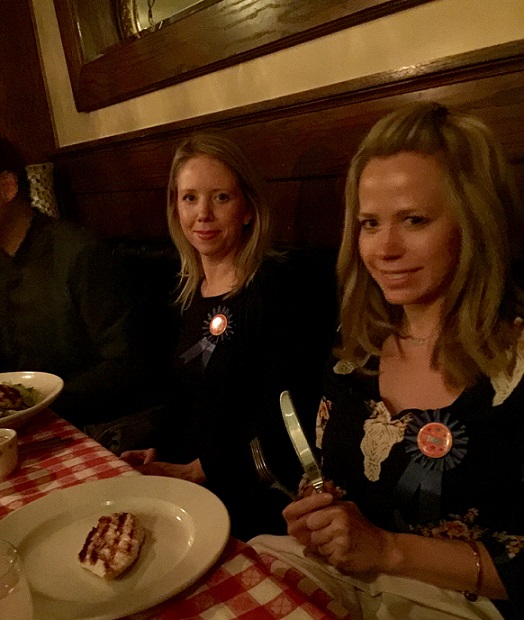 From a Device Sales Representative
Hey Greg,
I can't thank you enough for everything!! I am so excited to embark in my journey in furthering my career. Thanks to you and your firm for the opportunity. You, my dear Sir, have been an instrumental part in this process. You have been fantastic to work with. You prepared me for the interview process more than any recruiter I have ever encountered. Thanks to you!! and Warner Search Group!! for It all. I couldn't have done it without you.
Sincerely
S.J. 12/15/2016
From a Clinical Sales Specialist
I am writing a review regarding my recent experience working with Valerie Brannen from Warner Search Group, LLC. Valerie played a very critical role during my recent hiring. I applied on Medreps.com for a position in which I was interested. Valerie contacted me the next day for a phone interview. She did an excellent job explaining the job details and what the company was looking for in a candidate. She also did an excellent job presenting me. When I had my first phone interview with the internal recruiter, the recruiter told me she did not have a lot of questions because Valerie had written such an outstanding write-up on me. Valerie helped me throughout the entire hiring process from beginning to end. She works very hard to prepare and place her clients. I would highly recommend working with her and Warner Search Group.
M.B. 11/30/2016
From a Respiratory Sales Rep
Working with Greg Goin and Warner Search Group was a fabulous experience. Greg went above and beyond in my entire interview process and in the end, I got the job I wanted. I would highly recommend working with Greg and Warner Search Group.
T.S. 11/28/2016
From an Account Executive
Hi Valerie and team,
I wanted to send you a quick message to thank you again for your help in securing my new role. To be honest, I have had the opportunity to work with many recruiters during my transition period within the last few months.
I wanted to communicate to you how it was such a pleasure to work with you Val, as well as your team!
Throughout the entire process you were professional, candid and motivating. Valerie, I loved the way you communicated with me throughout the entire process. I have never experienced this type of service before with any other recruiter. From my experience, most recruiters seem to secure as many "pre-qualified" candidates as he/she can and submit, hoping a few will "stick" and make it through the process. You are not MOST… You are a true professional and I truly can sense how much you enjoy your job.
Regarding the process with me, I specifically liked how you communicated the job to me, gauged my excitement around the role, presented me to the employer, communicated to me that you were presenting me, communicating with "next steps" in the process and assisting me in securing the offer.
I truly look forward to working with you in the future (as I hope to build out my own sales team someday!)…
All the best and Happy Thanksgiving to all of you.
J.N. 11/21/2016
Warner Search Group Wishes You a Safe and Spooooky Halloween!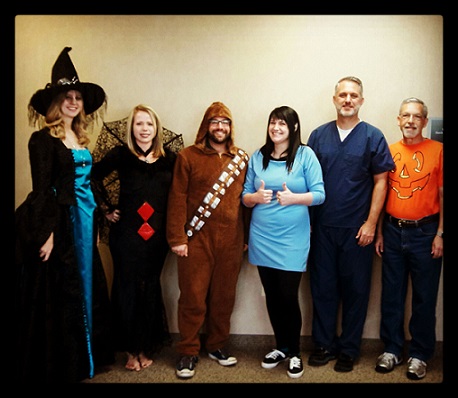 From Director of Human Resources, North America
Dear Jim & team,
Thank you for thinking of me as I transition to a 30-year vacation J; the flowers are lovely – the roses are so fragrant. We all get so busy that we do not always take the time to acknowledge those we work with, but you always take the time to do so and it is greatly appreciated. Over the years, I have worked with many agencies and you, by far, have been the most professional and have provided the best service. Thank you for the strong support.
Jim – our VP of HR, has expressed interest in getting acquainted with you. I will try to arrange a call before my departure. My last day is planned for Dec 15.
I wish all of you all the best.
PM 10/21/16
Warner Search Group Wishes Our Own Sara Palmer a Very Happy Birthday!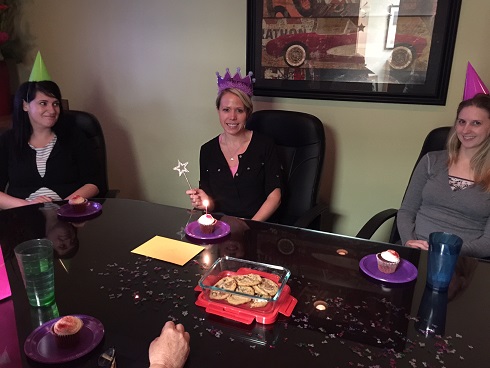 Meet Spencer, Warner Search Group's Newest Helper, He Shows Up When You Have No "Body" to Fill in For You!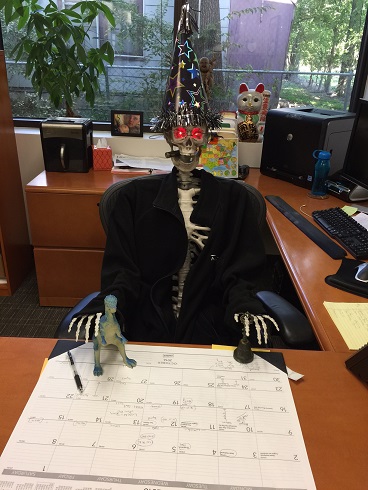 From an Account Executive
First, let me say that it was quite miraculous that Andy Goodman of Warner Search Group found me, probably on LinkedIn. I wasn't even searching for a career job since I had only been with the current sales position for less than two months and I was still in the training mode.
Nonetheless, Andy asked me if I would be interested in exploring a new sales career opportunity. I often thought while being in the legal industry for 8 years, where would I go from there if I ever did leave it. I thought to myself that the medical industry would be a great area because the baby boomers and the demographics of an aging US population. There will be more of a need to do medical and healthcare, and that medical devices would be a good place for me.
Lo, and behold, Andy presented the idea to me about 6 weeks from me writing about this now. A few weeks passed by, without any re-connection. But, Andy set up a phone call with a company who is a marketing sales organization for one of the top two medical device players. We scheduled the phone interview with the Managing Partner/Owner. After 45 minutes of discussion, Main Partner said I want to meet you. His assistant quickly arranged for me to fly from Arizona to New Jersey in the following week on the day I suggested.
I arrived a half hour early in the hotel restaurant lounge. I saw the Sales Director there early. I had checked him out on LinkedIn and recognized his face, because he had found my LinkedIn Profile as well. He told me that the two reasons I was there for this meeting. First, it was because of the great phone interview I had with the Managing Partner. Secondly, it was because of my most recent, revised and improved resume. Of course, Andy with the Warner Search Group, who had utilized state of the art algorithms to find my LinkedIn profile and make a match.
My experience overall with Warner Search Group was that Andy did the following for me:
Sold the sales position
Found me and connected with me
Arranged for a phone interview with the decision maker
Assisted with any follow up throughout the process
And even helped to negotiate for me the base monthly pay in the employment agreement
Very Interactive
Proactive
Followed Up
He is a "People Go-Getter"
I can say nothing but very good things about Andy and the Warner Search Group in Plano, Texas. I would rate Andy, his services rendered and his organization a 9 out of 10. 10's walking on water, Andy came very close to that. Thanks to Andy and his team for getting me into an area with medical devices that I probably could have never done on my own.
I look forward to having a long-time career with the new company who is rated #1 or #2 in the medical device industry. As my new Managing Partner, he asked me, "Do you want to come play for the Yankees?"
RS 8/29/16
From a Happy Client
It has been a pleasure working with Warner Search Group over the past several months. They have delivered TOP professionals in the industry for my consideration. They take care of screening each individual to meet my standards and qualifications. The current arrangement between our companies allows me time to work with each new hire before making the final decision. In addition, my representative keeps in continuous contact with the hired representative and myself. This allows for a strong partnership and relationship with all parties. It is my opinion, that the reward of finding these Agents far exceed the cost. So, if you are looking to expand your existing team, look no further than Warner Search Group.
CG 8/22/16
From a Director of Sales
One of the hardest, most time consuming things to do in the medical industry as a manger is the vetting of candidates for your openings. Making a mistake on a hire could cost you millions in sales and starting the hiring process all over again in a short period of time is not the best use of time. The type of candidate that I was looking for to fill my openings was very skill specific and I was being very picky on who I would even consider. The team at Warner Search Group; specifically, Valerie Brannen and her team were a pleasure to work with and incredibly professional. They listened to understand my needs on what type of candidate would be successful in our market. The debriefing of candidates that were not a fit was an educational tool for them to place more qualified candidates in front of me. I know I am not easy to work with; with my schedule and work travel. The team at Warner had a lot of patience with me and were not just pushing resumes in front of me. Candidates were well qualified, came to the interviews prepared and educated about the opening. I would highly recommend Warner Search Group as a candidate or a hiring manager.
NT 8/18/16
From a Zone Business Leader
I've had a great relationship with Valerie and Andy at Warner Search Group for several years and they have always played a valuable role in my career as consultants and coaches when new opportunities would come by. While it took several years for the right fit to finally cross my desk, the team at Warner took the time to make sure I was set up to be the ideal candidate for the role. I had been looking to make a change for some time but was being very specific about the type of role, company culture and career opportunity. The Warner team stuck with me until we found the right fit at the right time. I cannot say enough about how helpful and professional the team at Warner is and I couldn't be happier with my new career choice.
MM 8/1/16
From a Group Marketing Manager
As a Group Marketing Manager in Med Device I was part of a major layoff. I had only been in my role for 3 years but had acquired extensive experiences during that period which made me qualified to continue at that level. However, I was unable to get past the various HR departments who were looking only for X number of years' experience, regardless of the quality of that experience. Valerie was the first recruiter who I found that was able to successfully tell my story and get me into the interview stage. She also helped me to understand the internal process of my new company and the players involved. After that she trusted me to be successful in the interviews. Her dedicated follow up and continued persistence in retrieving updates from the HR department were instrumental in keeping me on course to land my new position. Outstanding professionalism throughout also. I would never hesitate to recommend her services to any of my colleagues.
DB 07/28/16
From a Medical Sales Representative
Greg and entire team at Warner Search Group
It was a pleasure working with Greg and the entire team at Warner Search Group. Greg showed great professionalism and compassion during the entire process. He was very easy to work with and kept me informed during the entire process.
I am very excited about my new opportunity with a wonderful medical sales company. It feels good to regain employment in the medical sales field after being laid off and unemployed for over 9 months. It is a very tough job market with a lot of talent searching for opportunities in medical sales. I was able to overcome these hurdles and acquire a wonderful opportunity with the help of Warner Search Group.
I'm looking forward to maintaining a relationship with this wonderful group and certainly would recommend them to anyone looking for opportunities in the medical and/or pharmaceutical industry. Thanks again for your help and the wonderful experience.
Thank you!
DB 07/27/2016
Everybody at Warner Search Group Enjoying the Rough Riders Game at the Dr. Pepper Stadium!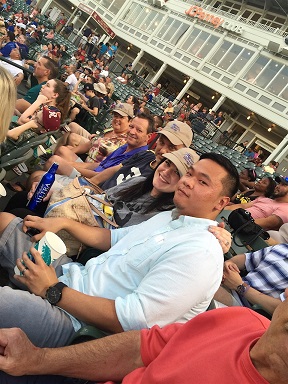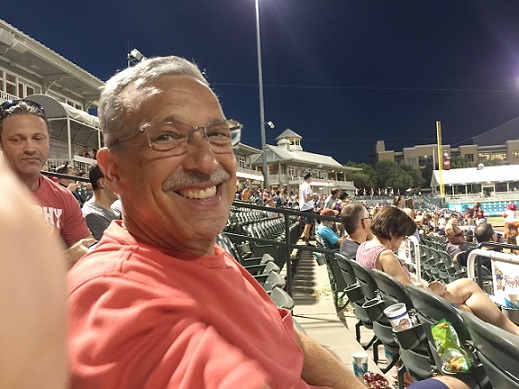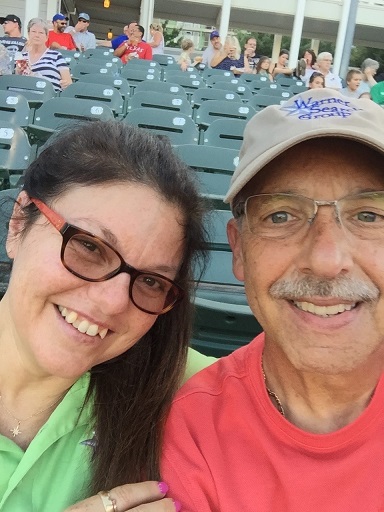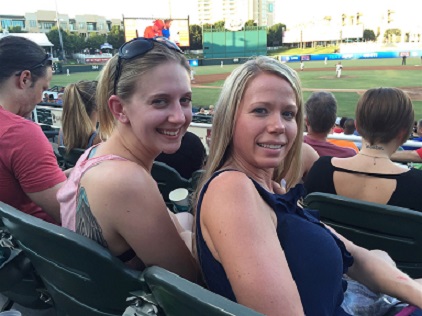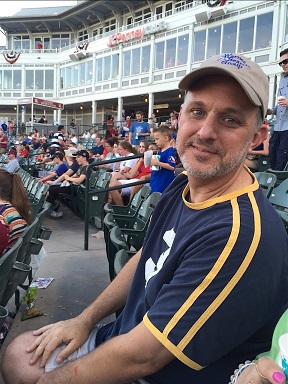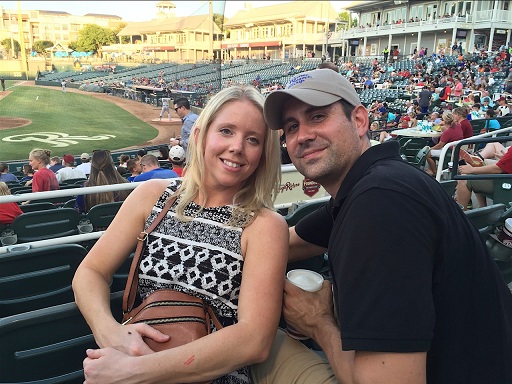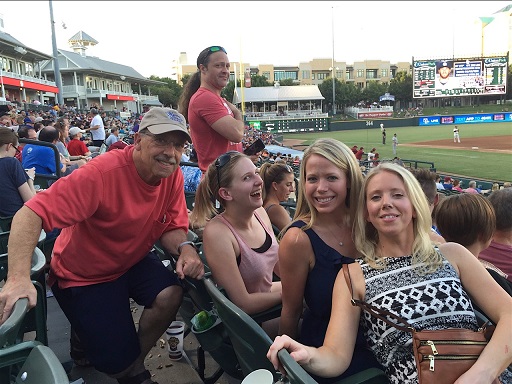 From a Sales and Marketing Executive
I was unfortunately part of the meltdown in the medical industry and the unprecedented financial recession that like many of my colleagues had a very difficult time navigating. I have always been a successful capital equipment salesperson, but interviewing was not one of my strengths.
After the Warner group found me, they were able to put me on the right path. My recruiter, Andrew, was on top of the process as I was going through a lengthy interview process with a very prominent medical equipment manufacturer. I had nine interviews before a job offer. Since I was not a veteran interviewer they provided me with basic interviewing techniques that were invaluable.
The reality is that closing an interview is like closing a capital equipment order, you just have to do it and ask for the order. I was not really aware of that and their resource material, knowledge and guidance helped me through this process immensely.
I am very grateful for all of the due diligence and resource material they gave me to complete the process. I am now finally back into the mainstream capital equipment sales arena that has eluded me for the last few years. Thanks to everybody at Warner and Andrew specifically.
JH 7/12/16
From a Clinical Sales Support Specialist
Greg and the whole team at Warner Search Group,
Thank you again and that was an awesome thing with the Congratulations celebration call. It speaks huge volumes about your firm and all of you as professionals. I am already so very excited about this new chapter and career in my life and YOU ALL just made my day with that!
Greg you have been an absolute professional and so extremely helpful every step of this process. I appreciate that more than you know. For me it has been a whirlwind but I appreciate your guidance and professionalism which made this whirlwind a smooth one.
I will keep in touch and will always speak very highly of Warner Search Group from my own personal experience. I will highly encourage anyone I ever come across who may be looking to further their career or just looking for a change in careers to contact you Greg to see if you and Warner can help them achieve that. I worked in banking for 10 years and built my business and remained strong thru the mortgage crash because of one thing...and that was referrals from past clients. A referral from a past client to me was the best way possible that client could say to me you did a great job and I trust you. Greg and Warner Search Group, you did an amazing job and I will not forget that!!
Thank you again and you guys are awesome!!
MB 7/6/16
Wishing Everybody a Safe and Happy Independence Day! - From the Team at Warner Search Group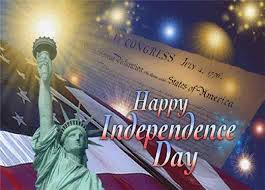 The WSG Team Wishes a Very Happy 60th Birthday to Our Own Jim Warner!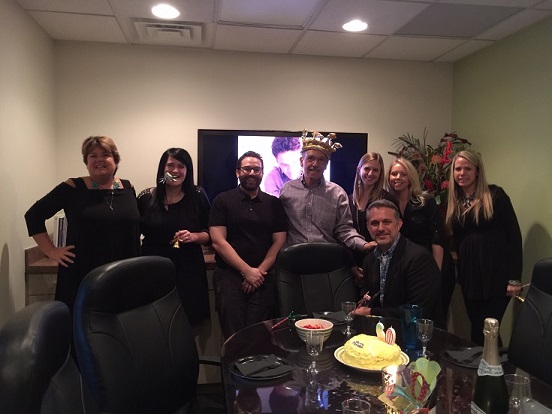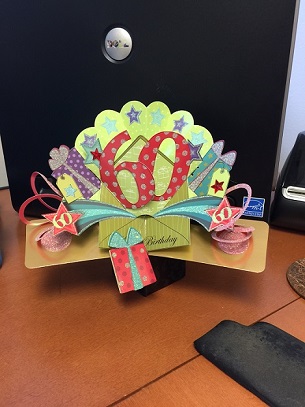 Unleash the Power Within, Dallas, Texas Tony Robbins… YES!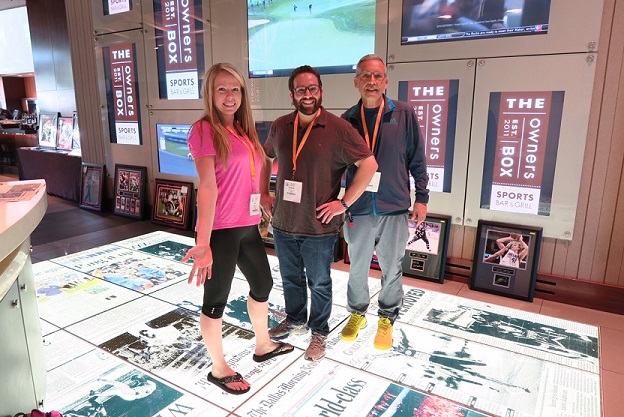 "Welcome back, Valerie… we are glad to have you back!"
6/21/16
From a Toxicology Rep
My experience with Warner Search Group was wonderful. Andy found a good match for my job skills. I am excited to be working for my new company. Keep up the good work
SD 6/16/16
From a Hospital Sales Specialist
Warner Search Group reached out via LinkedIn to share a job opportunity. Based on my profile, it was a good match. They sent me links to prepare for the interview which I used to land the job. Warner has a great client base and I would recommend them to anyone looking for new opportunities.
CB 6/15/16
From a Respiratory Sales Executive
Greg, I wanted to thank you and the Warner Search Group for the outstanding service you provided me in securing my new position. I was very pleased that you located my resume, contacted me, and presented an opportunity that met with my career objectives. You made the process smooth and answered all my questions.
Being I was considering a move, I needed as much information as possible. You were very clear about all aspects of the potential position, which was critical in my decision making process.
Keep up the great work!
KF 5/31/16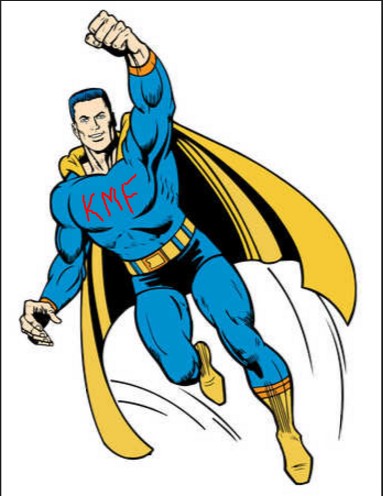 Happy 7th Anniversary Sara!!!
"Thank you all so much for spoiling me today with the treats, flowers, party celebration and kind words! Way to make a girl feel special! You all are the BEST and have made these past 7 years fly by! Cheers to many more years!" SP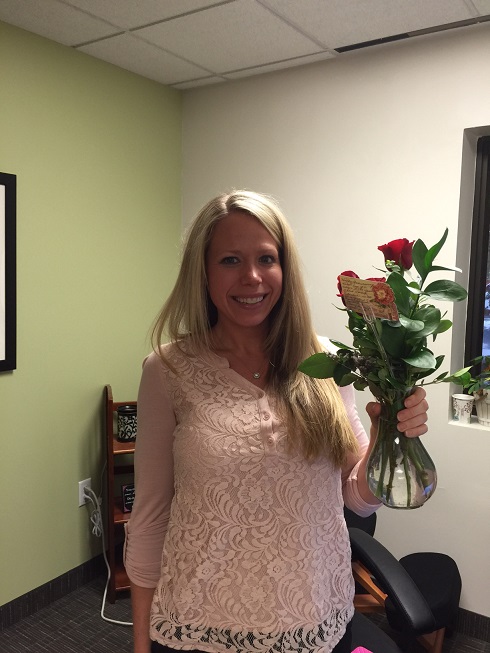 From an International Sales Manager
I talked with an old friend looking for networking opportunities. She suggested contacting one recruitment group….yours. The Warner Group is the one that she felt was the best based on follow-up and work ethic toward potential employees. I could not agree more. Thank you for your continued support and assistance.
PM 05/13/16
From an Experienced Sales Leader
Andy - It was a pleasure working with you and the Warner search group! The experience was so helpful, with the tips and information you provided, as well as all of the encouragement along the way. I am excited to start this new chapter in my career and truly appreciate your efforts.
Best to you and the team at Warner!
DJ 05/06/16
A Basket of Goodies From Some Very Grateful Newlyweds!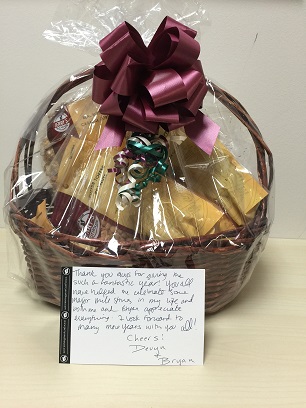 From a Strategic Account Manager
I started working with Valerie Brannen, at Warner Search Group, several years ago and they are the best recruiting group I have found. Not only do they have amazing contracts with well-respected companies, they also help you to prepare with clear instructions, sample forms and anything you will need to be successful.
KL 3/29/16
From a Strategic Account Manager
Jim, working with your company on the opportunity with a leading Capital Equipment company was truly a great experience. Not only was your staff professional and very informative, they also helped me prepare for all phases of the interviewing process. You have a great coaching staff.
KK 3/18/16
From a Hospital Territory Manager
My experience with the Warner Search Group was from start to finish, one of my best experiences with a Recruiting agency I have ever had. Greg was nothing but flexible and open with every piece of information regarding my new employment. Greg and the entire Warner Search Group was nothing short of perfection in their customer service.
RV 3/15/16
From a Territory Manager
Greg,
In a few days, I will be celebrating 3 months with my new company. Now that I've had an opportunity to get my feet wet, I know that my career path has come full circle. You see, 20 years ago, I had the privilege of working on a project while the technology was in its infancy. Now here I am today representing the premier Manufacturer of this product in Northern New England! I could not be happier, and I wanted to take a minute the thank you for helping me secure the position. I truly appreciated your constant communication, sense of urgency on my behalf, and your insight and helpful tips for success along the way.
Thank you once again!
All my best,
DF 3/11/16
From an Imaging Account Manager
Warner Search Group reached out to me in early 2016 with a career opportunity I could not pass on. I was not evaluating career options at the time, but the recruiter presented something that was a perfect fit. Throughout the interview process, the Warner team was so helpful. They helped me follow up, get feedback and provided me with a package on how to sell myself. They were personable and always available to talk. The team even helped me celebrate my new career by holding a celebratory "Bell Ringing" via phone. The energy and expertise of their staff cannot be matched. I highly recommend Warner Search Group and have already referred friends to them.
HS 3/11/16
From a VP of Business Development
I want to thank the team at Warner Search Group for helping me in my search for finding a position with an elite medical device organization that I can make a career out of. Jims' team was great to work with; professional, prompt, and direct. I loved working with them and think that all placement services should model themselves after Warner Search Group. I recommend all sales professionals use Jim and his team to assist them in finding their next great opportunity.
AH 3/11/16
From a Healthcare IT, Patient Monitoring Sales Representative
I would like to thank Valerie, Sara and everyone at Warner Search Group who has worked diligently with me over the past few months. You and your team were there from the beginning, to the receipt of the offer letter. Valerie and Sara provided invaluable guidance and feedback throughout the interview process. Simply put, I was well prepared. I ended up securing a job with a great medical company. Thank you Warner Search Group. Your dedication and commitment to excellence is second to none.
SS 3/10/16
From a Sales Representative in Point of Care Laboratory Equipment
Warner Search Group, and specifically Greg Goin and his team, was a huge help assisting in my search for employment. They really understood what I was looking for and found the perfect fit!
Thanks!
AC 3/10/16
From a Vice President of Operations
Warner Search Group's process for locating and matching me with my new employer was very efficient, professional, and consultative essentially painless. I would not hesitate to engage with them again, either as employer or candidate.
TC 3/09/16
From a Capital Equipment, Patient Monitoring Sales Executive
Hi Jim, I hope you and your team are doing well. It's been two months since I started my new career and I am having a lot of fun, learning a lot and having immediate success. I want to personally thank you for placing me in this sales position that is perfect for the stage I am in at this point in my career. I hope to be here for a long time, but will definitely be in touch to pass along qualified candidates when they appear. Thanks again and have a great year!!
DB 03/08/16
A Wonderful Christmas Bouquet from an Appreciative Client!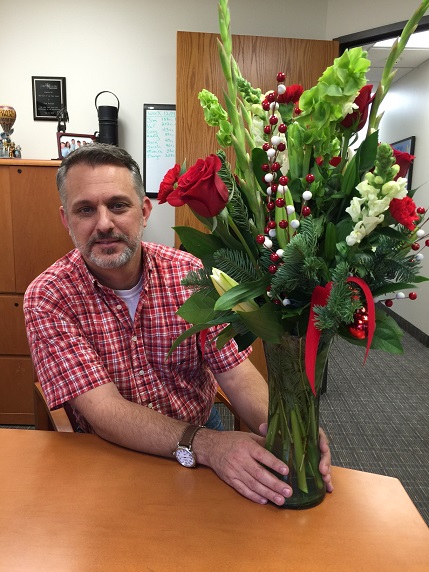 BC 12/22/2015
From a Hospital Account Executive
My experience with the great people at Warner Search Group was invaluable. From the first step, when Valerie contacted me informing me of the opportunity, all the way through the interview process, everything was very organized and explained to me beforehand. They well prepared me for each step of a highly competitive interview process. I ended up with a great medical device company and I am advancing my career at the same time, thanks to Warner Search Group.
KD 09/25/2015
From a Senior Living Operations Consultant
From our first conversation, Shandon drilled into my unique skill set and ideal vision for the next step in my career. She prepared me for each step of the process and was diligent in her follow up even after I secured the position. The Warner Group will make you feel as though you are the only client they are working with through their personalized customer service and individual touch.
AG 09/25/2015
A Very Sweet Thank You to Shandon Collins from a CCRC in Chicago!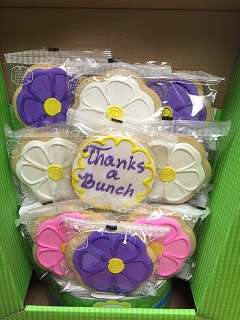 From a Point of Care Sales Representative
Working with Greg was a pleasure! He was candid, professional, extremely responsive and a great coach throughout the hiring process. I am grateful to have been contacted by Warner Search Group and look forward to starting my new job. I highly recommend Greg to anyone interested in pursuing new opportunities! Thank you Greg!
CO 08/13/2015
From a Regional Sales Director
Warner Search Group reached out to me when they saw that I was a perfect match for my new role as Regional Sales Director. James and his team made it easy to prepare each time I engaged with my hiring employer, which I felt gave me a solid opportunity to land the job I have been looking for. I am thrilled to be forging a new adventure in my career with a position I have been looking for a long time. I am grateful to have been called by the Warner Search Group. I highly recommend working with them!
AA 08/10/2015
From a Hospital Account Executive
To Valerie: I feel compelled to let you know just how wonderful it was to work with you and the Warner Search Group. You were extremely knowledgeable about the company and interview process. I felt prepared at every step of a fairly long interview process by always making yourself available. I loved celebrating the great news when I received my offer letter with the entire Warner Search Group. Not only did I land a dream job, but I had the opportunity to work with the BEST recruiter I have ever worked with. Thanks again
RM 08/10/2015
From a Surgical Sales Representative
To Greg: I can't thank you enough for assistance with my new role!! I really enjoyed working with you throughout the interview process, and I truly appreciate everything you did to keep me well informed and in the know. I am very pleased with my new job and will certainly pass along referrals as I come across them!! Thank you for your assistance, I couldn't have done it without you! Thank you.
JH 08/10/2015
From a CCRC Director of Sales and Marketing
I can't speak highly enough about the quality of career opportunities presented to me by Jim Warner, Shandon Collins and staff. The level of vetting and the service they provide, as well as the follow-up with both the candidate and the client are top-notch. Because of their efforts and attention to my needs and desires, I have perhaps the best job ever in my 30 plus year career.
If you're looking to make a career move, or just exploring the options that might be available, there's no one better to have on your side than The Warner Search Group. If you represent an organization that's looking for quality candidates, you can rest easy knowing that Jim and his staff are going to find for you the perfect candidates with the precise skill sets to meet your needs.
I hope to never have to change jobs again, but if I do, I know that Jim Warner and his staff will find me the right place and opportunity. Let them do the same for you.
SB 08/06/2015
Happy Anniversary to our own, Sara Palmer. Six years with Warner Search Group!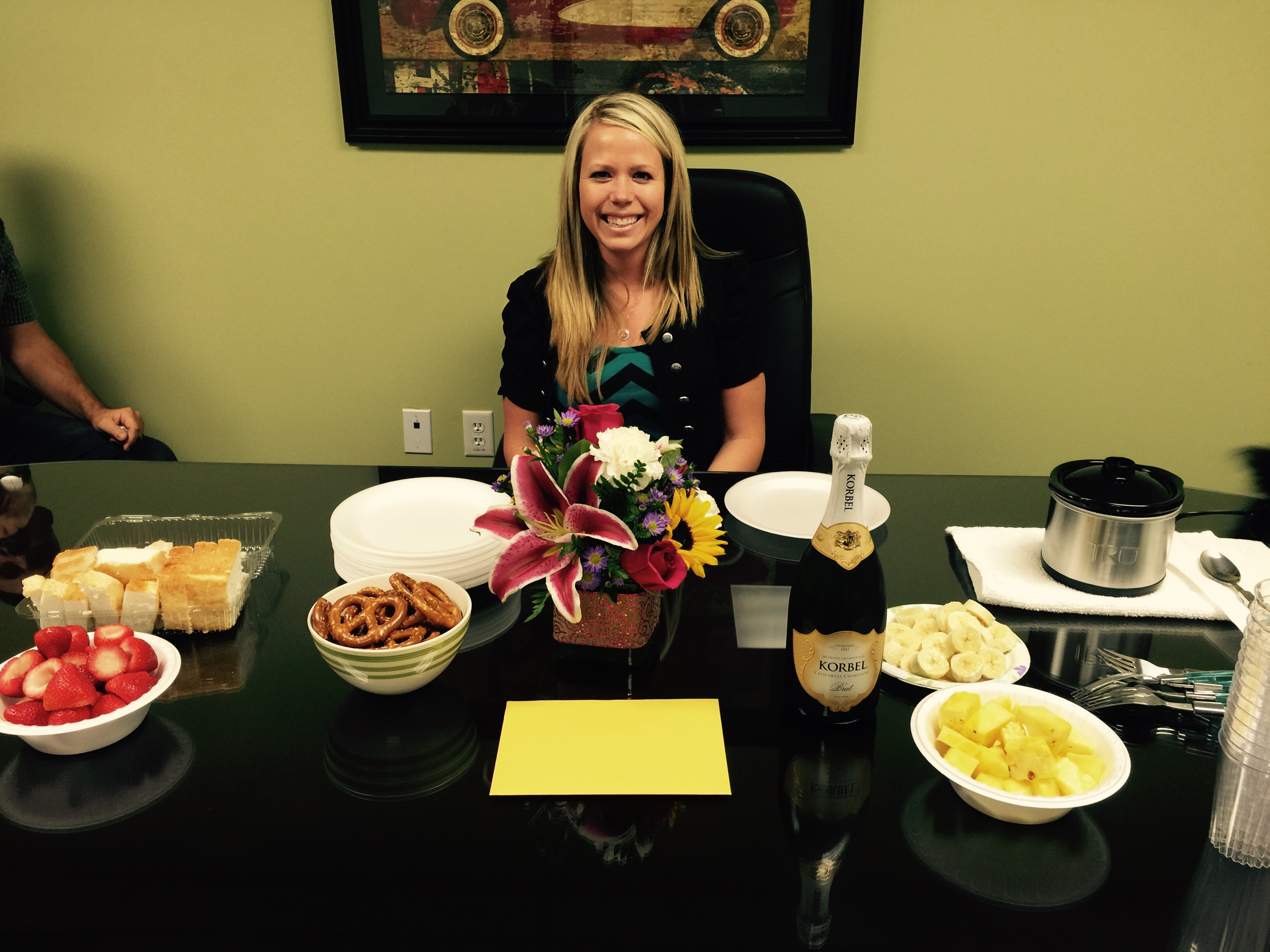 From a Sales Director of Hospital Diagnostics
Jim, it's very obvious that you have assembled a top rate team! I just wanted to let you know how much I appreciate the job well done by Greg and the rest of the team. Without reservation this is the best firm I have worked with, both from candidate or employer side. Best wishes for continued success!
GD 03/25/2015
From a Leader in the Healthcare Management Consulting Arena
I had the pleasure of working with Jeff to secure my new engagement. Although I was excited to land the position, I was reluctant to let go of routine contact with the Warner Search Group. Jeff had become my security blanket. He has tremendous industry insight and remains in constant contact to ensure that those he represents are kept informed throughout the process. He is a seasoned professional and perfect gentleman. I would highly recommend his agency and services. I look forward to maintaining contact as things progress in my career.
SD February 24, 2015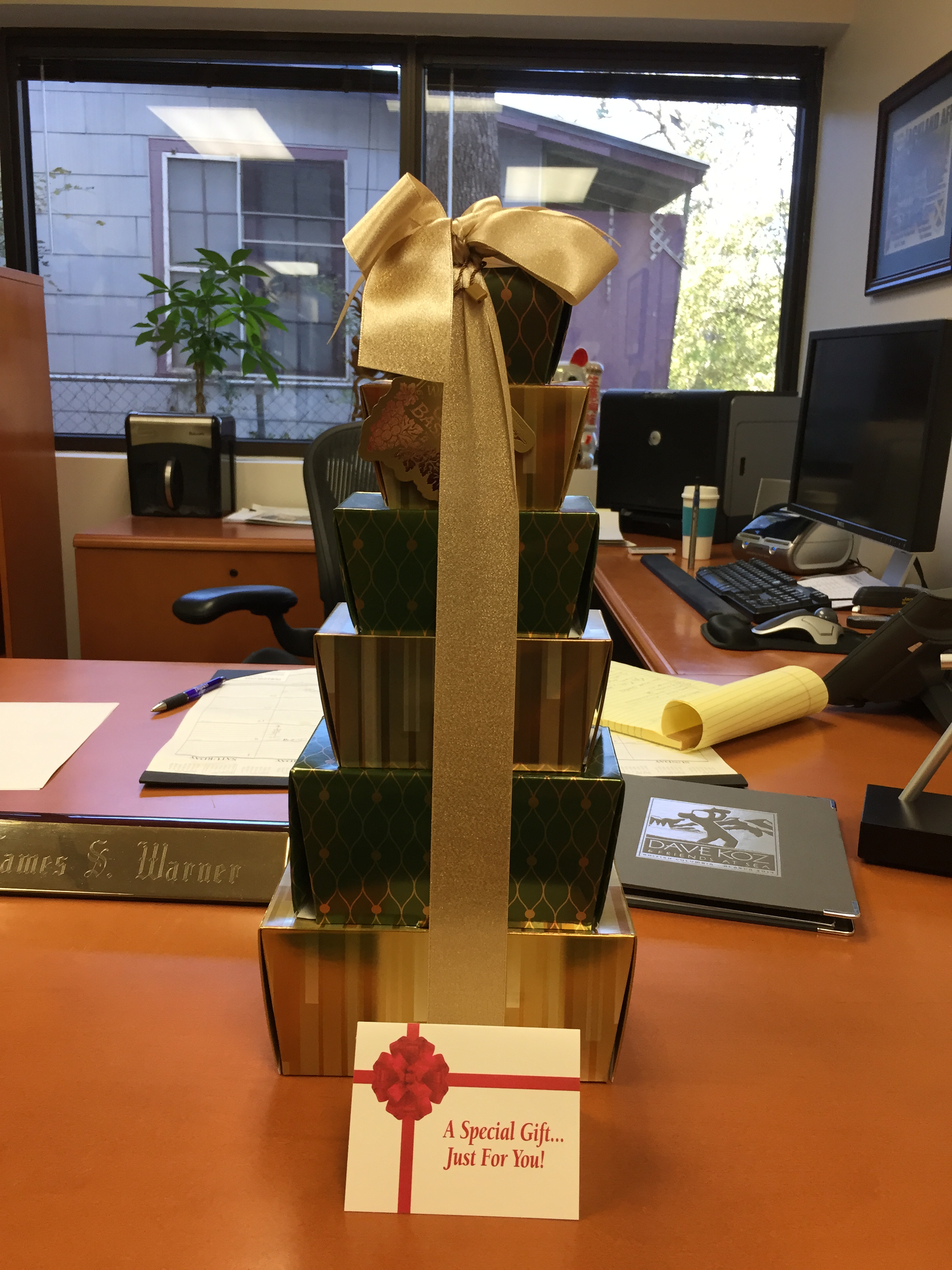 From a satisfied recruiting partner! N.G. 11/14
From a VP of Specialty Pharmacy
Jeff is the most consummate executive recruiter I've worked with. His knowledge about the position and industry is impressive. He spent numerous hours in assuring the best interest for his clients as well as me.
He negotiated all aspects of my compensation package and sense of urgency was impeccable. While we are very busy, he found ways to work through difficult situations and earned tremendous credibility from his client and me. In today's fast moving and distracting world, it's very difficult to find reliable and dedicated vendors to work with.
I would highly recommend Jeff and the Warner Search Group for any executive searches.
GG October 29, 2014
From a Thoughtful Candidate
To Valerie: "Congratulations, I consider you the very best I have ever worked with in this business! Fabulous as always."
HM October 21, 2014
From a Director of Consulting candidate
Who would ever have guessed that picking up the phone last summer would lead to me changing jobs! From that first 'cold call' to Day #1 at my new company last week, Jeff did a great job of guiding me through the process, staying in touch, fostering good communications, and keeping things on track. I highly recommend Jeff to others who have an interest in pursuing new opportunities; you are a true professional!
KW October 15, 2014
From a Director of Business Development in Management Consulting
Making a career change is difficult. Working with Jeff at Warner Search Group simplified the process. Jeff was a pleasure to work with.
What made Jeff different than other search firms is he took the time to understand the type of opportunity I was looking for, then, he partnered with me to help achieve my career goals. Jeff was my coach and we were completely intertwined in the process. We were on the ride together.
I would describe him as patient, responsive and understanding. When I received the offer, we celebrated together!
Jeff took the uncertainly out of finding the right fit for me professionally and allowed me the time to ensure it was the right fit.
I really appreciated that.
It is hard to find a search firm that personalizes the search and really gets to know their clients. I highly recommend Jeff and his team.
Jeff treated me with the utmost professionalism and he was a terrific partner throughout the process.
JL 10/14/14
From a Very Appreciative Candidate:
Greg, I couldn't be more appreciative of your help in getting me where I am today. You changed my life, literally. Keep doing what you're doing!
Thanks! SK 8/5/14
From a Six Figure Sales Producer:
I was recently placed at a great job through Warner Search Group. I have had my fair share of dealings with recruiters and this was by far the best team I have ever worked with. I mostly dealt with Valerie Brannen, but the entire team was helpful and competent.
My experience with Valerie was fantastic. She is the consummate professional. She was extremely knowledgeable, persistent, and responsive. She was very much on the ball and very quick to respond to me whenever I had questions.
Overall it was a delight working with Warner Search Group and I will happily look to them again if and when I decide to make another career move!
LB, 07/10/14
From a Point Of Care Laboratory Rock Star:
Hi Val, I want to thank you and Sara for your guidance and attention you gave me through my recent interview process. I knew you were either an email or even a phone call away and could always count on you to get back to me in a prompt matter. It helped and meant a lot.
I had a conversation with the manager late last night and he extended a verbal offer to me! I am very excited and excepted. We have a few steps to go through but a written should appear tomorrow.
Thank you again for your professionalism and the thought and care you put behind my candidacy.
MP, June 26, 2014
From a Northern CA Candidate
Hi Valerie, I am hearing good things about you guys out here. Everyone seems to recommend Warner Search Group! Kudos to you!
Attached is my new resume. Stay tuned, it will probably keep getting updated! Thanks for your help!
Sincere regards, SS May 29, 2014
From a Device Sales Rep:
They extended me the offer. Thank you so so much for your help. Like I said before, you were one of the most professional, capable, and thorough recruiters I have ever worked with. I really appreciate your follow up and how well you prepared me for the interviews.
Thanks again and have a great holiday weekend!
May 27, 2014, LB
From a Very Appreciative Candidate
Dear Greg, Thank you so much for all of your support and guidance during the interview process. We did it! It has been a pleasure to work with you, and I appreciate all of your patience with my night-shift hours.
Sincerely, AF May 5, 2014
From a Very Thankful Sales Placement
Greg, First let me apologize in the delay of getting this testimonial to you. I have been going non-stop since I began my new sales role and really enjoying every moment. I literally can't stop thanking God enough that you contacted me and introduced me to such an OUTSTANDING company. It is very impressive that your company searched me out to make, not just a good fit professionally for me, but for that company. I am so appreciative of you and your staff keeping me informed during the process, and giving me words of encouragement before interviews. Warner Search Group made my transition seamless.
Whenever a professional looking for a new medical sales role crosses my path I will certainly send them your way because I know they will be in good hands!
Thank you so much. AG April 23, 2014
From a Very Appreciative Sales Candidate
Dear Greg, Thank you so much for assisting me in the process of looking for a new job. With your help I was able to transition positions into a role that I feel would be a better fit for my long term career path. You were extremely professional and passionate about finding me the right position I was looking for. You really listened to what I wanted in my next career decision and went out of your way to prepare me and assist me along every step of the process. It was actually a very fun process working with you as you coached me and told me of several positions that would be a great fit. It seemed as if you really cared about the outcome of the position I took since it is a major life decision. I would recommend working with you to any of my friends and coworkers. Again, I thank you and appreciate everything you have done for me.
Sincerely, HS March 30, 2014
From a VP Enterprise Sales and Solutions Hire
I have the indeed pleasure to work with Jeff and have experienced firsthand his professionalism and follow up. Jeff worked hard to make sure that all questions were answered and the process he was involved in worked perfectly. I highly recommend Jeff for his professionalism. -JW
From a Superstar Sales Candidate
Greg, I want to thank you, Jessica and Warner Search Group for my new career opportunity!
When you contacted me, I was reluctant to pursue further dialogue as my experience with recruitment agencies in the past has been unsuccessful. Your professional demeanor and ability to ask the right questions generated more interest on my end and prompted me to move forward in the interview process.
Needless to say, here I am now employed with a top medical device company and looking forward to excelling in my new role. I appreciate your insight into creating the right match.
Much success to you and thank you, again. LE March 18, 2014
From a Sales Candidate
I wanted to take a moment and thank you and your team for assisting me with my recent job placement. Greg was very responsive, stayed in constant communication with both me and the hiring manager, addressed any questions I had in a timely fashion and was always in tune with where I stood in the hiring process. It was an extremely great experience working with Greg and his team and I would not hesitate to refer any of my colleagues to utilize him in their job searches.
Thank you again for your help. D.J. March 4, 2014
From a Sales Candidate
Hi Greg, I personally would recommend Warner Search Group and Greg Goin to anyone and already have done so to a couple of acquaintances who are looking for opportunities. Warner Search Group is extremely professional, thorough and accomplishes the task quickly. I was extremely impressed with the continual follow-up and quest to find the right job that suited me best. I felt that Greg was just as invested in bettering my future as I was. I would absolutely use this fantastic company again but know that they have found me a position where I will thrive!
Thanks! N.M. February 24, 2014
From a SVP Revenue Cycle Management Hire
Jeff is a very dedicated, personable and talented individual. I very much enjoyed working with Jeff and felt that he truly understood my needs and the needs of the hiring organization. In the end this understanding led to a great match. -JK
From a Senior Sales Candidate
Hi Valerie, I hope you are doing well. I am leaving today for my first week in my new position and will be sure to let you know how it goes.
But I did want to send you a note to thank you and the Warner Search Group team for their help!
Working with Valerie Brannen and her team could not have been easier. The Warner Search Group team was very professional and comprehensive when helping me navigate the new job market. Valerie and her team confirmed each meeting with details and information and were very responsive on follow up and next step processes. I always felt informed and was being personally taken care of by the team. Valerie and her team at Warner Search Group did an outstanding job of assisting me with my search for my new career!
I sincerely appreciate all your help and thank you all very much!
M.C. February 24, 2014
From a Very Happy Sales Placement
Hi Valerie, I hope you are having a great week! By the way... I absolutely LOVE my job. I cannot begin to thank you enough for all of your help in obtaining this position. By far the most rewarding job I have ever had. Thanks!
H.M. August 7, 2013
| | |
| --- | --- |
| | Greg, Thank you so much for your help in securing my new position with a terrific company. I look forward to making you proud. Please accept this gift as a small token of my appreciation. Best, S.W. |
| | |
| --- | --- |
| | Jim, Thank you all so much for your care and support in your terrific placement of me. Bless you! K.I. |
From a Sales Candidate
I just have to say that it is truly a pleasure working with you (Greg). I've been getting a lot of calls from recruiters in the last few months since I started my job search, and no one has been as educated, professional, and punctual like you. Thank you very much for that, and let's talk soon.
Z.I., May 15, 2013
From a Sr. Director Performance Improvement Hire
I worked with Jeff during my most recent employment search and found him to be the best ally that I could have hoped for during the process. Jeff seemed just as concerned as I was about finding my next job and ensuring that it was the right fit for me and my family. Jeff constantly kept me informed and provided valuable insight and advice. I recommend Jeff with absolute confidence. I will definitely utilize Jeff again in the future if the need arises. -MM
From a Sales Candidate
Hi Greg, I stumbled upon a few of the "Thank You" notes written to you and your colleagues from your company website. It is truly amazing to see so many people from various backgrounds giving you such heartwarming appreciations. You must have a real talent for connecting with people.
It is absolutely impressive! M.P.
From a VP Physician Alignment Hire
Jeff worked with me to find my new job opportunity. I found Jeff to be consistent, thorough and diligent in the job search. He connected me with appropriate opportunities and gave counsel on how to approach each of the interviews. Additionally, Jeff is very personable and made the conversations enjoyable. The end result was my placement at a new employer very quickly. Thank you, Jeff. -KL
From an Acute Care Territory Manager
Thank you, two simple words that I can say to show the appreciation I hold within me for you and your team in not giving up on me.
As we were passed on by one company you stuck with me and saw that I was presented to another one. You helped me with preparation each step of the way and never let me forget to ask for the next step. You have not only afforded me a great career opportunity, but have also allowed me once again provide for my family and reminded me of self-worth.
It is easy to get frustrated when looking for a new opportunity when you don't have a job at the present. You allowed and encouraged me to have the patience not to jump on the first offer by other companies. Together we did our best, you with the right contacts and ears of the company and me researching and preparing to close the job each day.
I truly thank you for representing me and hope to work with you again in the future, either in a management position or sending you a referral for placement. I am indebted to
you and your team and am pleased that we all celebrated together today on the phone!
Thank you Val and Warner Search Group for working with me!
BL, April 8, 2013
From an Enterprise Integration Manager
I would like to use this opportunity to thank you for all your efforts in successfully matching me to my future employer.
While I have used many staffing companies in the past, some even renown, I have to say that Warner Search Group has proven a level of professionalism way above what I experienced before.
From the beginning when you uniquely matched my skill set to the job description, to the end, when you negotiated the final offer, you were always "a step ahead".
The communication was always timely and effective; your counsel was helpful and thoughtful; and the commitment in getting the best result was genuine.
I certainly recommend WSG as a partner for one's career advancement.
Sincerely, Robert. February 14, 2013
From a VP Strategic Sourcing Hire
I have recently worked with Jeff as an executive recruiter and had a fabulous experience. Over a 8 month period, Jeff and I started our conversation and had multiple interactions to place me with the company that he was working with. From Day One, Jeff demonstrated high quality professionalism, candid counsel and became a friend. I would recommend him to anyone need executive recruiting services. -PW

From a Senior Sales Candidate
I wanted to let you know that I have recently been working with Greg Goin for a job
search. I wanted to truly commend him on an outstanding job.
I have been working with other recruiters and no one came close to Greg in terms of
professionalism, sincerity, listening to what I wanted, conveying the CORRECT
information between myself and the company and last but not least, being
respectful of my ultimate decision.
I hope not to be in a position of looking for another job any time soon, however, Greg
Goin will be the first I call! I have already recommended your company and Greg
to some other colleagues.
You have a quality guy there and I just wanted to say thank you.
Sincerely, Catherine
From a Sales Candidate
Just wanted to express to you that I am very grateful for the help Greg (Goin) has provided over the last few months. He is always professional, honest, and helpful. It goes a long way compared to other recruiters that have contacted me in the past. Thanks Greg... Stephen
From an Enterprise Solutions VP Hire
Jeff was extremely professional and informative while working to identify the ideal professional opportunity for me. Jeff was upfront, to the point and worked diligently to get things done. He found the ideal position for my background and assisted me throughout the interview process, offer management and negotiation, and initial onboarding stage. For those looking for candidates in the Healthcare industry or those individuals looking for a positive career change in the industry, I would highly recommend Jeff. -MD
From a Sales Candidate
Greg is an outstanding professional recruiter. Thanks to his professionalism, perseverance, and dedication he was able to find a position that was a perfect match for my career goals. Greg has vast knowledge of the healthcare sales industry, and really knows what both his customers, and candidates, are looking for. Greg, I can't thank you enough for seeing the value in me, from day one of looking at my resume and successfully guiding me toward accepting a great position.
From a Recruiting Manager of a Leading Imaging Company
James Warner and his team at Warner Search Group have provided outstanding service for our organization for the past 4+ years. Jim prides himself on delivering top industry talent with a strong customer service aspect. His team makes my job easier and his ability to jump through hoops to get us the best talent with charm is one of the reasons he's been a long term business partner. We can attribute some of our top hires to Warner Search.
Year first hired: 2006 (hired more than once)
Top qualities: Great Results, Personable, Good Value
From a GM of a Global Manufacturer of Acute Care Capital Equipment
"Through Jim's extensive network and great relationship skills; he has provided Drager Canada with some incredible talent to assist us in our growth targets"
Service Category: Recruiter
Year first hired: 2009 (hired more than once)
Top Qualities: Great Results, Personable, Expert
From a HR Executive at a Leading Medical Technology Company
"Jim Warner and his firm stand out in the placement agency world. His staff is well trained, working with the latest technology, and are very successful at presenting candidates that fit our hiring profile. Their follow up is excellent. They assist us in many ways to facilitate the selection process and to maintain strong and positive communication with candidates. Warner Search is a true business partner."
Year first hired: 2006
Top Qualities: Great Results, Expert, Good Value
From a Lead HR Partner
I've worked with Jeff for many years now and he is usually the first person I turn to when there is a tough to fill position that needs to be filled. He understand the business, and the specifics we look for in good candidates. I can always rely on him to bring us good talent and I enjoy working with him on top of it. -AB
From a VERY SATISFIED CANDIDATE
Valerie Brannen is one of the first executive medical sales recruiters I thought of when you shared your desire with me to begin your search. Valerie represented me better than I have ever been represented during my recent interview process with a market leader in our space. Though I was not the ultimate successful candidate, Valerie arranged over 10 hours of face-to-face interviews for me with all of the key Philips decision makers, from the Territory Managers, to the hiring manager, to the Sales Director. She went to bat for me at every turn, and she truly "gets it." Valerie didn't get credit for the sale, either, as the position ended up being filled internally, but she spent countless hours on the phone with me, helping me through the intricate interview maze; she is a rare jewel, I assure you. Valerie is top notch, and I know the two of you will thoroughly enjoy working together. I would recommend extending to Valerie an invitation to connect with you on LinkedIn - you can also review Valerie's accomplishments there, and I know you will be impressed.
From an Appreciative Candidate
I just want to say thank you for your time and advice today. In today's employment market it's always good to know that a company like yours does exist and maintains such a great quality of service. I was really impressed. Most recruiters today do not show care for anyone.
I look forward to having the opportunity to represent your company and the quality of your services.
From a Very Satisfied "needle in a haystack" Sales Specialist
Thank you so much for first finding my resume as the obligatory "needle in a haystack" and of course, presenting me to your client and ultimately to the manager. Without your insight, guidance and simply over the top enthusiasm to push when things did not necessarily go in our favor are both exemplary of the world-class recruiter that you are Valerie, and the empathy you show as a person. I also want to thank your staff and everyone at Warner Search Group for their help and tireless effort in preparing me for my interview time with your client. If there is anything that I may do for you please only ask and it shall be done. Thank you again Valerie.
From an Enterprise Solutions Sales Hire
Jeff is at the top of his game. He is super personable, and comes across in a way that is very easy to understand. Articulating every detail, Jeff has a deep knowledge of how to put your best foot forward. I have had the privilege of knowing and working with many recruiters over the years, and Jeff is one of the best to be sure... I will be recommending him in the future. -NS
From an Extremely Satisfied Regional Sales Manager (Surgical Devices)
I have been working with Warner Search Group and wanted to let you know it is by far the best agency I have dealt with from top to bottom. All the candidates have been solid, and Jim's entire team was easy to work with. If you have a need for stellar candidates please reach out to them!
From an Ecstatic Sales Candidate
Abbe, Jim and Val, I wanted to let you know... it is official... I signed my offer letter!!!! My official start is on Monday (3 days after offer). Thank you to each of you for your help in this process. It was very professional all around - from emails coordinating the interviews, pre-interview calls and follow-up calls, prompt answers to emails. I appreciate each of your input throughout the process, and I'm happy that it was a win for all of us.
From a very satisfied Sales Candidate
Valerie, thanks so much for presenting me to your client. Merely a month ago I never thought this would be here and now! This was made possible because you had the confidence in me and did a great job presenting me as someone Dan should look at. Thank you so much. This means so much to me and my family. Wish Texas was closer, I would thank you in person.
From an Appreciative Sales Candidate
I just wanted to send a quick Thank You again for all of your help with the position with GE Healthcare. I start tomorrow and am so excited. Carl has emailed me about several opportunities and I have gathered a few on my own. This is such a great opportunity and I am so thankful that you thought of me and called me about it. I will be sure to keep you posted on how things are going. We already have my next 3-4 weeks planned to ride with other reps and for Carl to be here working in my territory. Hitting the ground running!!
You two (Valerie and Sara) were so great through this whole process and I really appreciate it. Liz was also always so helpful and sweet. Please tell her thank you too!!
I would love for you to forward this to your boss (owner) to let him know what a great job you are doing. I love how close everyone seems to be in the office and how you each share in the others success, as well as the candidates and companies success. The group getting on speakerphone and congratulating me was a really nice thing to do and something I think sets you apart in your industry. It was a very personal touch to an exciting time for us. Thank you!
From a Sales Candidate
I have forwarded your search request onto my friend Jason C. While you only sent me to one position I want you to know you were the most professional recruiter I have worked with, and believe me I worked with quite a few. Your back office prep is second to none and this is what makes you stand out in my mind. Please feel free to contact me if you are looking for some suggestions for future searches.
National Sales Manager, Corporate Accounts at a Global Capital Equipment Company
I have worked successfully with Jim for many years to recruit quality candidates as well as when I was a candidate. He communicates well with candidates and employers during the process. Jim does a great job of understanding his client's profile and finding people who fit well. He does not try to sell employers candidates who don't fit. He understands the long term value of making solid matches, and will disqualify unsuited candidates during the process.
From a Another Happy Sales Candidate:
Valerie is hands down the best recruiter I have ever worked with. During, what is often a stressful time, she guided me along the path to finding the right fit for me and was responsive and positive every step of the way. She has trained her associates extremely well as they possess the same enthusiasm and gusto that makes working with Valerie and Warner Search Group such a positive experience. Thanks Valerie!"
From a Marketing Leader hire
Jeff helped me find and secure a great new job. His coaching and responsive during the entire process was commendable! I would recommend you contact him to help you find your next job. -CB
From a very satisfied Sales candidate:
I wanted to take a moment to thank you and your team for connecting me with the your client - your advocacy, preparation and advice has been key in bringing me to this stage. I can't thank you enough! I'm hopeful that there will be a match here and that I will hear something from them very soon.
Whatever the outcome, I know Susan knows how amazing your team is, and how carefully and thoughtfully you screen your candidates. Your group is top notch, and I've heard only good things from them in the past.
Former VP of Human Resources from a Major Patient Monitoring Company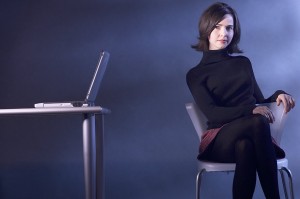 I wanted to thank you for all of the useful information you and your firm provides. Although I have been an HR Executive for a number of years, I find your comments on marketing plans, networking, cover letters/resumes very insightful.
I participate in two HR networking groups and at a time that recruiting firms are getting very negative press from HR colleagues in transition (do not return calls, never provide feedback, etc), it is very nice to see your firm "lending a hand.
I recently interviewed with a major medical company and gave your name to the Director of Staffing. I have always thought that you and your staff provide quality candidates in a timely fashion...so hopefully she will reach out to you.
Jim, again, thanks for providing sound advice.
From a Major Medical Device company HR Manager:
"I am writing this letter because I wanted to take the opportunity to express my enthusiasm and appreciation for Mr. James Warner. . . . he is just the type of recruiter I like to work with. I have been in the recruiting industry and Human Resources for the past 15 years and I have found very few recruiters who truly listen to what is being said. When I explain to Mr. Warner, he listens, asks questions and moves forward in a most professional manner to get the best and the brightest for my company. He does this task with a sense of humor as well. He makes me look good."
From a Vice President of Sales of a International Patient Monitoring company:
"We retained the services of James Warner of the Warner Search Group. He has been very successful in qualifying candidates for employment with our company. We have successfully employed candidates introduced to us by Jim, and we are very pleased with their performance. . . we definitely recommend James if you are seeking qualified professional candidates. He has done a great job at finding just the right candidate for each position, based upon our requirements."
Sales Manager from a Global Imaging Equipment company:
"I have a long history with the Warner Search Group - originally as a sales candidate. You and I have worked together for the past five years during which time you have placed six sales candidates with us. My personal experience began with mentoring by one of your associates in developing a resume and my basic interview skills. To date, working with you in a role as both a Regional Manager and Division Sales Manager has been vital to my own sales career. . . I shall continue to rely on the Warner Search Group as my recruiting partner."
From a Director of Sales Operations
"Val, you and your team have been wonderful to work with.
You will be impressed by the Warner group's response-time and the caliber of candidates they connect us with. Over the last few months, we have spoken to some really qualified folks and it's been so refreshing."